You might wonder, "why did i name my article so"? So here's an answer to it,people who read books not just read them as a pass time,but when they read,they get to know of the story,characters,plot,etc.Many you read,many you get to live.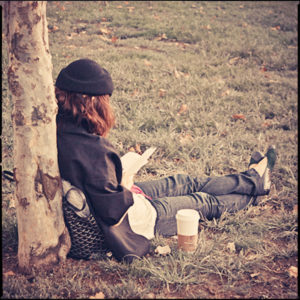 Well, i say if you reject to read a book, you are definately rejecting a complete new life.A that you can live within a week.My first book is William Shakespeare's "As You Like It",when i first read it, i liked it,i kept reading that book several times and then realized reading books is fun.A cup of coffee in one and a good book in another hand,what more would you need to have a pleasant day going.
No matter how much stress you have at work,in your personal life or countless other issues faced in daily life,it all just slips away when you loose yourself in a great story.A well written novel can transport to other realms.
A question might pop up in your head "why should one take up a book and start reading"? To that i've got many reasons as to why you should. You evolve as a better person when you start reading a book.Although you might loose everything,knowledge can never be taken away from you.The more you read the more you develop better writing skills.Being articulate and well spoken is of great help in any profession,knowing that you can speak to higher-ups with self-confidence can be an enormous boost to your self esteem.Everytime you read, you improve your memory,How cool is that?
Have you ever read an amazing mystery novel and solved the mystery yourself before finishing the book? If yes, you have stronger analytical thinking skills.When you read a book,all of your attention is focused on the story and the world just falls away.It just improves your focus and concentration.We attain inner peace and tranquility.
I guess this would give you enough reasons to pick up a book and start off reading immediately.Why miss it? PICK IT UP!
I crave for reading a lot.And when it comes to me,my college SVECW gets a big thumbs up for the kind of facilities it provides.We have a library which enables us to enjoy reading.It has a wide range of books. To add cherry on the top of the cake,we have an immense support system from our faculty to build up our skills.They guide us on the kind of books we have to choose.And to me the best is they encourage the students to such an extent that we  students forget that we once had a weak point.
We also have a reading club "PAGE TURNERS" which is a great initiative taken up by our management to enhance the reading habit. In this era of internet,reading a book is something people are least interested in but i tell you all, when you read a good book, completely immersed in what you have read,you get a kind of strange satisfaction,so strange yet nice nice which instantly brings up a smile on your face,when you think of the book.Ah! what a feeling.You should try it too,if have not read a book.
Higginbothams is a book store we have in our campus which i love the most.As you step into it , you feel a different vibe inviting you to pick up a book and start reading it.The ambiance around you just seems to be so nice and comfortable that you forget to attend a class.It did happen to me, i loose myself when i'm in that store.The management would get any book that you'd like to buy.And the best part is they let you read the book in the store,one can take some free time,come and read which ever book we like.
So that's a wrap for my word to you.Keeping reading….you are a better person…..you become the best