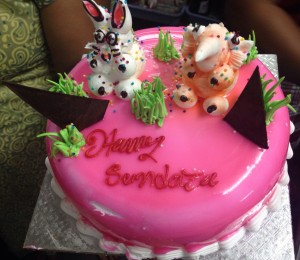 Hai I am K.Sarada studying my second B.Sc (MB.BT.BC) in BVRICE. As a student of bakery and confectionery I want to share my views and experience in this course.
In these days of rapid  urbanization and expanding corporate culture, partying has become the norm. Every small achievement is an occasion to celebrate.  People make  a beeline to good bakers and confectioners. Here  arises the need for a good food court.  A good  bakery will provide healthy and nutritious food with different flavours and tastes. But what if I myself could do the baking? The Bakery and Confectionary course offered by our Shri Vishnu Educational Society was the answer to this desire on mine.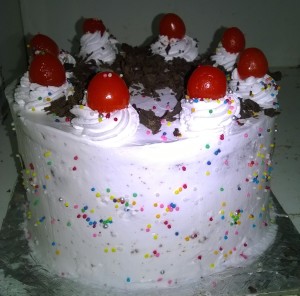 I am very thankful to our college which give me a  chance to pursue this bakery and confectionery course under the guidance of experienced faculty. It was a marvellous experience to me to be a part of this course, with in a short span we learnt maximum variety of products.  The other wonderful moment was the time. I was appreciated by my friends and parents for my preparation of cakes, cookies, buns and pastry etc. it would be an ever lasting memory to me. The icing on the cake was an industrial visit that doubled my knowledge.
What began as a personal interest started acquiring professional tones. I began to realize that to become a good competitor in this field the only sutra is to be innovative and to be passionate toward the profession. Maintaining hygienic conditions during food preparation, balancing nutritious food with good looking and tasty food are all the essential ingredients in this course. Quality is sure to lead to success.
I am glad that I did this course where my avocation assumed a professional dimension