Time keeps everything in its fold and unfolds its plan in due course. It is an ancient dictum, which I firmly believe in. It is true at cosmic level and microcosmic level. The efficacy of this statement can be better experienced when one becomes a spectator of one's life. Time has introduced a new field of activity in my life by offering a position as a faculty member in Shri Vishnu Engineering College, Bhimavaram. It is quiet unpredicted and unintended.
Life is a bundle of experiences. The experiences we cherish enrich our lives. In my view, every sunrise is different in its splendor and vibration. It enlightens us with a new experience or a message for life. One must be prepared to feel it and receive it. My first day in Vishnu campus gave me a new experience, which made an indelible impression on my heart of hearts. It was exactly one year four months back; I was introduced to the world of Vishnu. On that day, I was attending an Interview for the post of Assistant professor. In fact, I was quite reluctant to come to Bhimavaram, but it was all providential.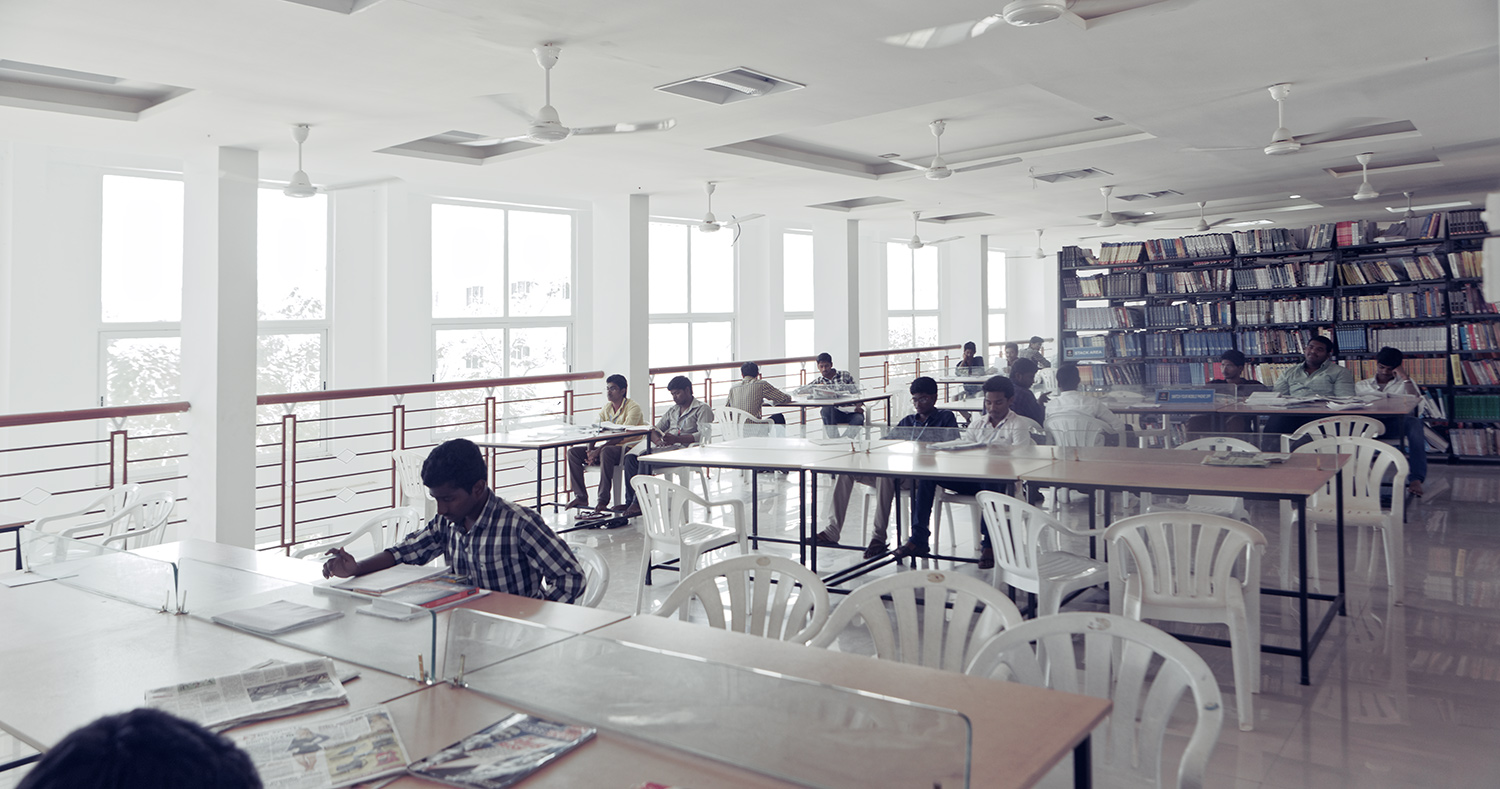 Driven by destiny, I stepped into the campus after six hours of tedious travel. It was my first day in the campus. I reached the campus by the early hours of the day. I signed in the entry register and started walking towards SVECW. The serene atmosphere, cool and gentle breeze refreshed me. I forgot my tiresomeness within no time. The morning silence in the campus reminds me of the silent countenance of a Saint. I was deeply impressed by the tall green trees with full foliage, neatly carved bushes and melodious and mellifluous chirpings of birds in the campus. I felt I was in a new world away from the din and clutter of town life. The serene beauty and glory of the campus fascinated me. The ambience of the campus created a learning enthusiasm within me. I silently admired the founders of the institution and the people taking meticulous care in creating such an ambience for the students to learn. Within half an hour walk in the campus, I could see a pleasant temple, an abode of all Gods and Goddesses, a beautiful pond with verities of lotuses, statues of Telugu Talli, Padmabhushan Dr. Br.Raju and Smt. Sitamma, palatial buildings, wide and clean roads with sign boards and inspiring quotes here and there. It was like a feast to my eyes to see the campus in such grandeur.
Appreciating the beauty of the campus, I entered the main block. At 9 o clock, one of my friends Mr. S Hanumanta Rao, I/C HOD of ECE Department received me and introduced me to HOD of Basic Science Dr.TSR Murthy and other members in the department. I had an interaction with Sri P.Sree Hari Raju and Mrs. P.Prasanthi. All the members were quite pleasant and cheerful. They were all like a replica of the serenity of campus. At 10.30 I was asked to give a demonstration to students of B.Tech. When I entered the class room 101 at Block A, the room was full of young and vibrant technocrats beaming with spark of intelligence. They were all girl students. It was also a new experience for me as my earlier classes were with boys and girls. I was very much encouraged by the surroundings within and outside of the class room. I spoke about the importance of language in daily life and it was well received. I made the subject a bit hilarious with day-to-day examples. I could see the mood of the class and feel the pulse of the students. I walked out of the class with contentment and confidence. After half an hour, I was asked to go to the Placement Office for an interview with the Principal sir. It was very cordial and I was interviewed for 15min. At 12 o clock, I was informed that I had been selected.
I attribute my success to the natural setting in the campus. The external conditions always inspire the inner man. The sweet voice of birds and gentle breeze cheered me up and encouraged me. In fact, I was uninterested to come to Bhimavaram but the birds, trees, and green meadows all around made me to rethink and alter my decision.
With reverence I bow my head before all who contributed for the glory of the campus.